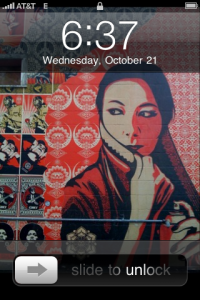 This was a paper for Randolph Bias' usability class at University of Texas School of information.
It's a very light look at mobile usability considerations in mobile contexts.
Recently, revolutionary devices such as Apple's iPhone and the Palm Pre have illustrated how important usability is in creating distinction in an otherwise commoditized marketplace of mobile devices. Studies have shown that in terms of barriers to users' acceptance of mobile computing applications, usability is second only to security (Casper & Gonsalves, 2005). The emerging consideration of mobile usability is a topic deserving focused attention.
Mobile usability diverges from other usability interaction research in a couple of important areas. In this whitepaper I will address the interactive limitations of small-form factor devices as well as the challenges posed in creating viable research methods for devices used in many different environmental and social contexts. Read the rest of this entry »